Our caring and compassionate
​​​​​​​veterinary care team!
If you ask Google, our reviews say we rank with the best of the best when it comes to the quality of our facilities, the level of our technology, and the competence of our professional staff.
We're not sure if this makes us different from the other vets nearby, but we know for sure what makes Windermere Animal Hospital more than just an animal hospital.

Everyone who works here understands that to our clients, pets are more than animals. And we treat them accordingly. That's why work experience and academic credentials aren't enough to get hired here. We look for people who are capable of finding joy in the happiness of a freshly groomed dog at check out time. People who understand at a personal level how hard it is to say goodbye to an old friend.

In short, the kind of people you would trust with the health of a family member.

Take a moment to meet them.

Better yet, stop by with your pet for a visit.

You'll feel the love immediately.
Doctors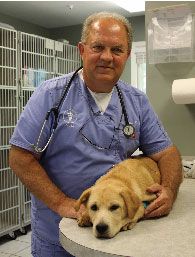 Roger E. Nix, D.V.M.
Dr. Nix, originally from Southern Indiana, graduated from Purdue's School of Veterinary Medicine in 1982 and has been practicing in the Indianapolis area ever since. His clinical interests include canine pediatrics and geriatrics, and his passion for animal joint health inspired the creation of a company to manufacture PetPROPEL, an all-natural Hyaluronic Acid-based joint supplement that he and other veterinarians use to treat age-related joint issues in dogs and cats.
In his free time, Dr. Nix enjoys spending time with his wife and sons. Their family also includes one dog and a flock of chickens devoted to creating a steady supply of fresh eggs. He counts flying, sailing, and traveling as his favorite activities interests outside of the hospital.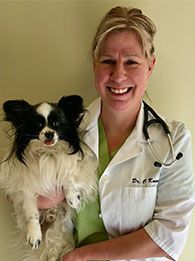 Carolyn Kacocha, DVM
Dr. Kacocha graduated from Purdue University in 2000. After graduation, she worked at a 24 hour emergency clinic in Louisville, KY. While working in Louisville she volunteered for Alley Cat Advocates, the local Trap-Neuter-Return group and Woodstock Animal Hospital Foundation for 5 years before returning to the Indianapolis area. She became the medical director of Indy Feral. She also worked emergency medicine at Northwood in Anderson. She enjoys spending time with her dog, Java, and four cats.
Managers
Krista
Krista has been an assistant in the veterinary field for 6 years. She is a Chicago Cubs fan and enjoys camping, fishing, and hiking with her dog. She is currently pursuing a Biology and Chemistry degree from IUPUI.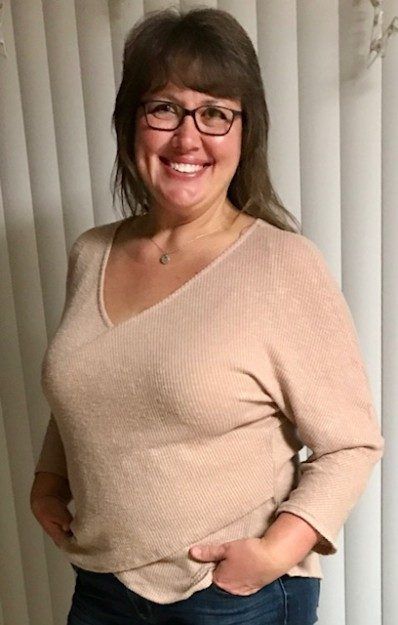 Julie
I have been in veterinary medicine for the past 30 years, 20 years of it working in busy emergency practice and running the ICU department. I have been married to my best friend for 3 years. We have two children, Ashley, a stay at home mom to our two grandsons, and Nick, who is a professional pilot. We love to be outdoors, hiking, biking, camping, kayaking, fishing and sitting by a fire with our grandsons. Life is good.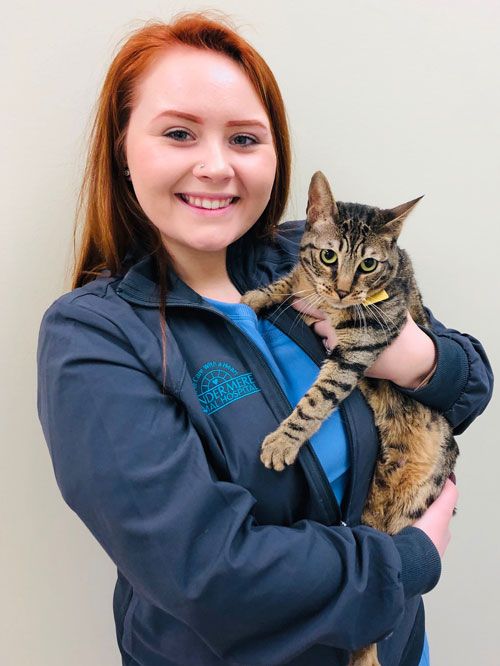 Ariel
Ariel graduated from Greenfield Central in 2017. She is currently enrolled in the Vet Tech Program through Penn Foster. She started at Windermere in December of 2017 as a kennel technician and has since moved up to receptionist. She loves traveling and adventure. She has a savannah cat name Mya and has grown up around animals her whole life.
Associates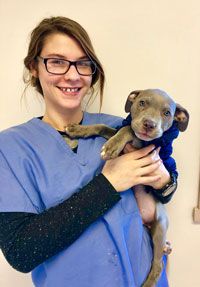 Brittney
Brittney is currently in training to be a veterinary assistant. She enjoys trying new foods, meeting new people, hiking and watching Netflix. She has 3 dogs - Henry. T. Ford, Porsche, and Bentley.
Groomers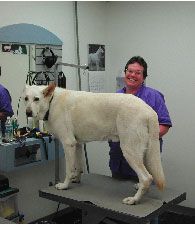 Donna
Donna has worked with Dr. Nix since 1994 as a kennel assistant, bather, and now groomer. Donna graduated from grooming school in 1997. She has been with Windermere Animal Hospital since its 1998 opening. Donna has 2 adult children. Her daughter is an office manager at another animal hospital and her son works homeland security at the Indianapolis airport. She has 2 German Shepherds. She enjoys showing her German Shepherds, Colt, in dock diving and Ice, in obedience and nose work. She is also a member of the American White Shepherd Association.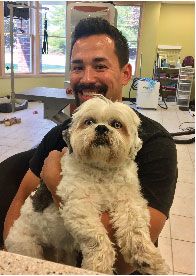 Rory
Rory has been in the grooming field for 3 years. He has 3 dogs. Rory is a Chicago Cubs fan. He enjoys outdoor activities, disc golf, and cooking.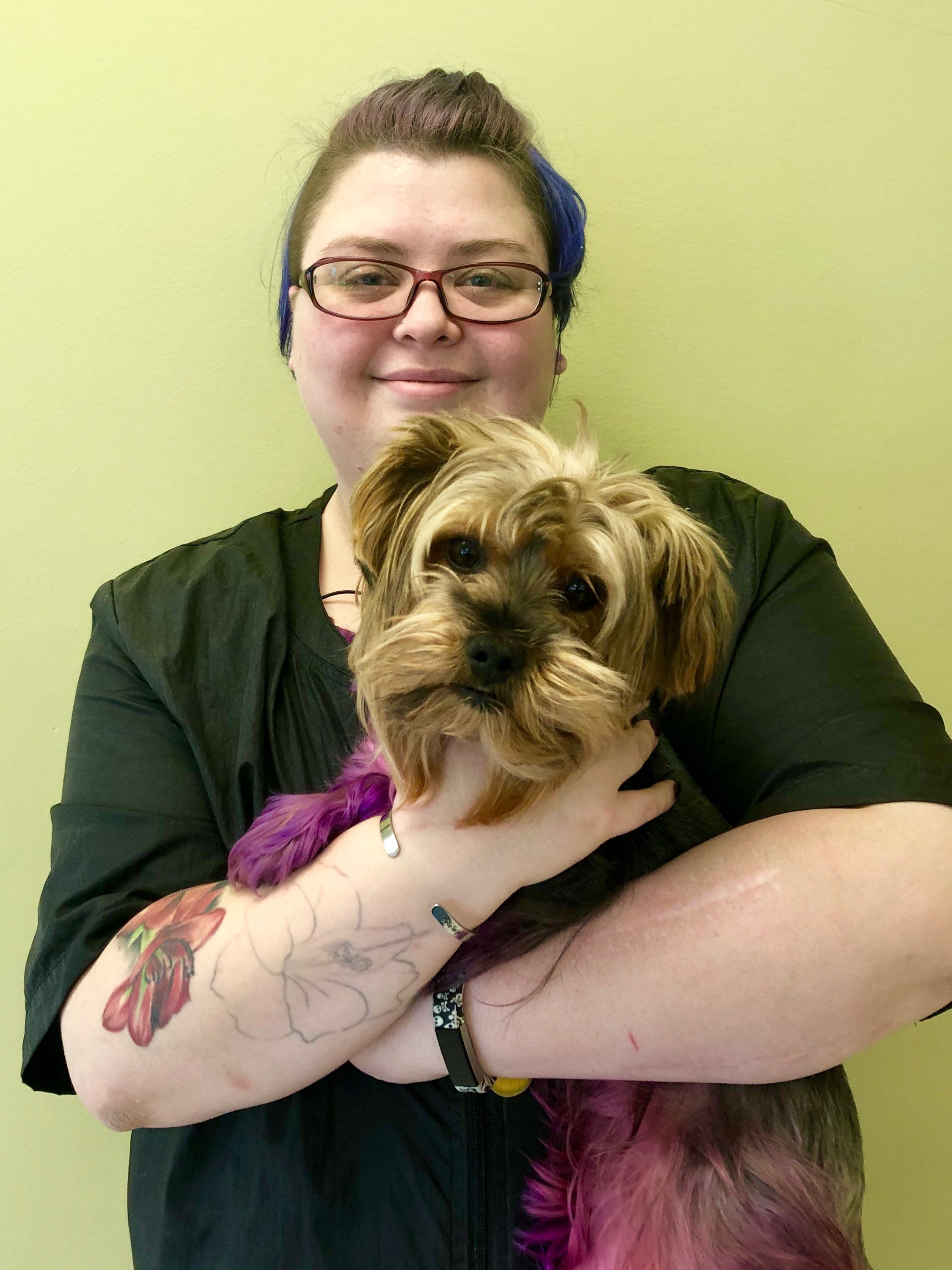 Lauren
Lauren has been a groomer for two years. She loves to do creative grooming, including adding some bright colors. Her background is in fine art and theatre. She loves to read science fiction and paint in her free time.