Our caring and compassionate
​​​​​​​veterinary care team!
If you ask Google, our reviews say we rank with the best of the best when it comes to the quality of our facilities, the level of our technology, and the competence of our professional staff.
We're not sure if this makes us different from the other vets nearby, but we know for sure what makes Windermere Animal Hospital more than just an animal hospital.
Everyone who works here understands that to our clients, pets are more than animals. And we treat them accordingly.
That's why work experience and academic credentials aren't enough to get hired here.
We look for people who are capable of finding joy in the happiness of a freshly groomed dog at check out time. People who understand at a personal level how hard it is to say goodbye to an old friend.
In short, the kind of people you would trust with the health of a family member.
Take a moment to meet them.
Better yet, stop by with your pet for a visit.
You'll feel the love immediately.
Doctors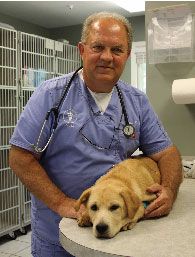 Roger E. Nix, D.V.M.
Dr. Nix, originally from Southern Indiana, graduated from Purdue's School of Veterinary Medicine in 1982 and has been practicing in the Indianapolis area ever since. His clinical interests include canine pediatrics and geriatrics, and his passion for animal joint health inspired the creation of a company to manufacture PetPROPEL, an all-natural Hyaluronic Acid-based joint supplement that he and other veterinarians use to treat age-related joint issues in dogs and cats.
In his free time, Dr. Nix enjoys spending time with his wife and sons. Their family also includes one dog and a flock of chickens devoted to creating a steady supply of fresh eggs. He counts flying, sailing, and traveling as his favorite activities interests outside of the hospital.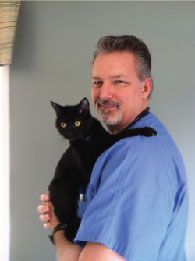 Tim Paul, D.V.M.
Dr. Paul received his Ministerial degree from Bob Jones University in Greenville, South Carolina and his Doctorate of Veterinary Medicine from the University of Tennessee College of Veterinary Medicine in 2004. He completed an internship in small and exotic animal medicine and surgery at VCA Vet Care in Albuquerque, New Mexico in 2005. Since then he has worked in his hometown of Indianapolis and Hamilton County as a general practitioner and emergency and critical care doctor. Dr. Paul's areas of interest are soft tissue surgery, ophthalmology, and exotic animal medicine. He resides in Fishers with his wife and their two daughters as well as two cats and a cockatiel.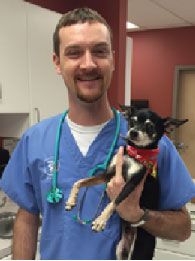 Ben Ealing, D.V.M.
Dr. Ben Ealing graduated from Purdue College of Veterinary Medicine in 2005. He has practiced in central Indiana since graduation. Dr. Ealing joined the practice in January of 2015. He lives in Carmel with his wife (also a veterinarian), twin boys, and three cats. When he is not in the office, Dr. Ealing enjoys running, playing with his kids and caring for his aquariums. Dr. Ealing enjoys all aspects of veterinary care and has a special interest in internal medicine and critical care.
Office Manager
Paula
Paula has been with Windermere Animal Hospital since its inception in 1998. She started as an assistant and then was promoted to Office Manager. In her spare time, she enjoys spending time with her grandson and family as well as her fuzzy children! She loves horseback riding, camping, swimming, snorkeling, and fishing.
Receptionists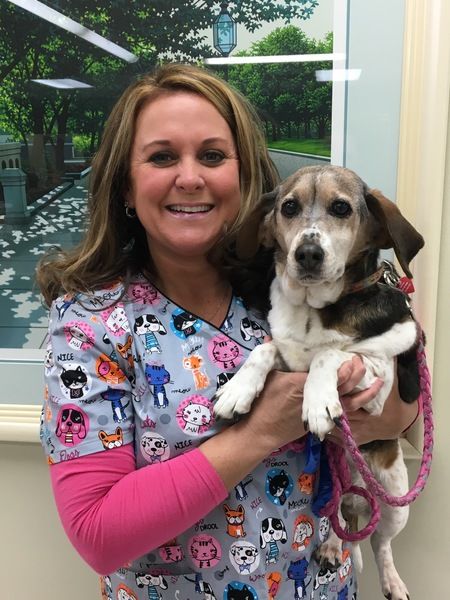 Jamie
Jamie is a graduate of Vincennes University with an associates degree in law enforcement and Anderson University with a bachelors degree in business. She has worked in the animal field for over 14 yrs, which includes time spent working in the education department at the Indianapolis Zoo. She currently resides In Edgewood, IN with her husband Andrew, son Noah, three cats: Bitty, Tiki, Shadow, and her beagle Ladybug. She enjoys anything animal related and the great outdoors. In her spare time, she helps to collect donations for the animal protection league of Anderson and volunteers at her son's school. She someday hopes to purchase several acres of land where she can provide educational and rescue programs for all animals.
Gail
Gail, originally from Long Island, New York, has been with Windermere Animal Hospital since its inception in 1998. Gail also works weekends and many holidays at the VCA Animal Emergency Clinic in Castleton and has often been on duty when our own clients need to make an after-hours veterinary visit. Gail enjoys spending time with her husband and listening to country music.
Assistants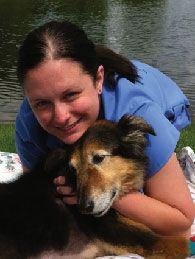 Ashley
Ashley is a 2003 graduate of Hamilton Southeastern High School and began work with us in 2001 as a kennel attendant. Since 2003 she has worked full-time as a veterinary assistant. In her free time, she enjoys outdoor activities, music, jogging and spending time with friends and family. Her fuzzy family includes two Chihuahuas, "Punky" and "Gryffin", a lab mix "Fred" and her two cats, "Charlie" and "Olivia".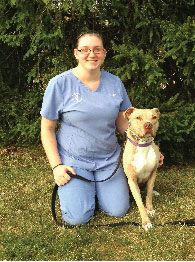 Leah
Leah is a Registered VeterinaryTechnician and began her internship with us through International Business College's Veterinary Technician program in October of 2014. She began working full time after graduating in December. In her free time, she enjoys jogging, watching movies, spending time with her daughter and her two dogs "Red" (Pitbull) and "Dozer" (Sharpei mix).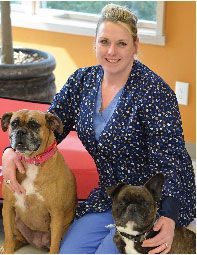 Amy
Amy has been working in the veterinary field since 1997. She has worked at Windermere since 2011. Amy and her husband enjoy spending time outdoors with their two dogs: Petunia (Boxer) and Porky (French Bulldog). They also have five cats (Cletus, Jethro, Narley, Blondie, and Birdie), two corn snakes and a green cheeked conure named Captain.
Krista
Krista has been an assistant in the veterinary field for 6 years. She is a Chicago Cubs fan and enjoys camping, fishing, and hiking with her dog. She is currently pursuing a Biology and Chemistry degree from IUPUI.
Groomers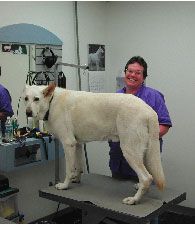 Donna
Donna has worked with Dr. Nix since 1994 as a kennel assistant, bather, and now groomer. Donna graduated from grooming school in 1997. She has been with Windermere Animal Hospital since its 1998 opening. Donna has 2 adult children. Her daughter is an office manager at another animal hospital and her son works homeland security at the Indianapolis airport. She has 2 German Shepherds, a pug, and a cat. She enjoys showing her German Shepherds, Colt, in dock diving and Ice, in obedience and nose work. She is also a member of the American White Shepherd Association.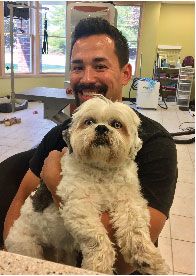 Rory
Rory has been in the grooming field for 3 years. He has 3 dogs and 1 cat. Rory is a Chicago Cubs fan. He enjoys outdoor activities, disc golf, and cooking.